Important. Free ticket for the Keynote Lectures are available on Eventbrite.
20/06 - Roberto Feo (El Último Grito)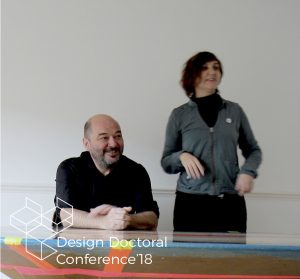 Roberto Feo & Rosario Hurtado, El Ultimo Grito
Since 1997, Roberto Feo & Rosario Hurtado aka El Ultimo Grito, have produced work that responds to an ongoing investigation into the nature and representation of systems. With a specific research bias towards the 'cinematic machine'. This work is both the means to analyse and advance their ideas in the subject and the object of the investigation itself. The results they produce are presented in various contexts and take different forms that have ranged from installations, objects, films, performances and publications to curatorial, editorial and academic projects.
 Their work as been exhibited internationally, in public collections and exhibits, including: Centre National des Arts Plastiques CNAP, Paris 2017 & 2014; Museum of Modern Art (MoMA), New York 2008, 2014 & 2016; Fundació Per Amor a l'Art_Bombas Gens, Valencia 2015; National Gallery of Victoria, Melbourne, Australia, 2014; Indianapolis Museum of Art (IMA), Indianapolis 2014; Museum of Glass Shanghai, Shanghai 2013; Museum of Art and Design (MAD) New York 2012; Kulturhusset, Stockholm 2005; Manchester Art Galleries, Manchester 2002; Victoria & Albert Museum Collection, London 2001 & 2011; Röhsska Museet, Gothenburg 2000.
In 2012, they were awarded the prestigious London Gold Design Medal acknowledging their contribution to design in the UK.
Roberto Feo is Professor of Design Practice at Goldsmiths, University of London.
Rosario Hurtado is Head of Programme MA Space and Communication at HEAD_Genève.
As part of their current academic activity, they have created the research unit: Vehicles for Experimental Practice, based in Goldsmiths University London, of which first outcome is the experimental practice journal Multiplexer.
21/06 - Renny Ramakers (Droog Design)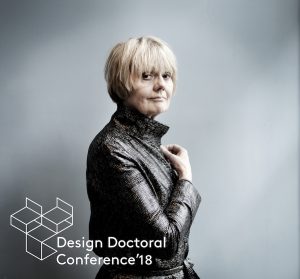 Rethink Rethink Rethink. Transcend your own narrative. 
"Transgression, disruption, disobeydence: all key values in the work of Renny Ramakers, co-founder of Droog. At DDC'18, Ramakers will talk about the process of her work, that started with the innocence of the young Dutch designers in Milan, and grew into a renowned design platform with worldwide impact. Always wanting to push the envelope and to transcend her own narrative, she launched the programme Design+Desires, that aims to create a future city built from the dreams and desires of its citizens. Guided by examples of Droog projects and projects of her own, Ramakers will present her vision of the life cycle of transgression".
Renny Ramakers is the co-founder and creative director of Droog design. In 1993 she and Gijs Bakker started Droog as an anti-statement; a down to earth design mentality with a human touch that opposed the high style and form-based world of design. Today Ramakers creates projects, curates interactive design festivals, and lectures worldwide. As a critic, she has contributed to international magazines, books and catalogues, and authored several books. In 2014 she initiated Design+Desires, a program which explores how the dreams, passions and needs of city dwellers can shape the city of the 21st century. Design+Desires aims to tackle existing problems in the city and create new opportunities, both in theory and practice, with the goal of creating an alternative model for urban planning.
22/06 - Stefano Giovannoni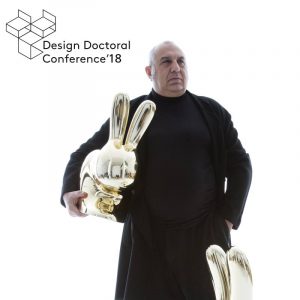 Stefano Giovannoni, graduated in Architecture in Florence in 1978, he lives and works in Milan.

He works as an architect, interior and industrial designer specializing in plastic products. He has collaborated with companies such as Alessi, Amore Pacific, Cedderoth, Deborah, Fiat, Hannstar, Hansemm, Helit, Henkel, Honeywell, Kokuyo, Inda, Laufen, Lavazza, LG Hausys, Magis, Mikakuto, Ntt Docomo, Oras, Oregon Scientific, Pepsico, Pulsar, Samsung, Seiko, Siemens, Sodastream, 3M, Telecom, Toto, Veneta Cucine, etc.
He has designed very successful families of commercial products establishing records of sales in design contests such as, for Alessi, the "Girotondo" and "Mami" series, the Alessi popular iconic plastic product, "Il BagnoAlessi" as well as the "Bombo" series for Magis.
He participated and won several competitions in architecture and design, while his products have been rewarded with several design prizes.